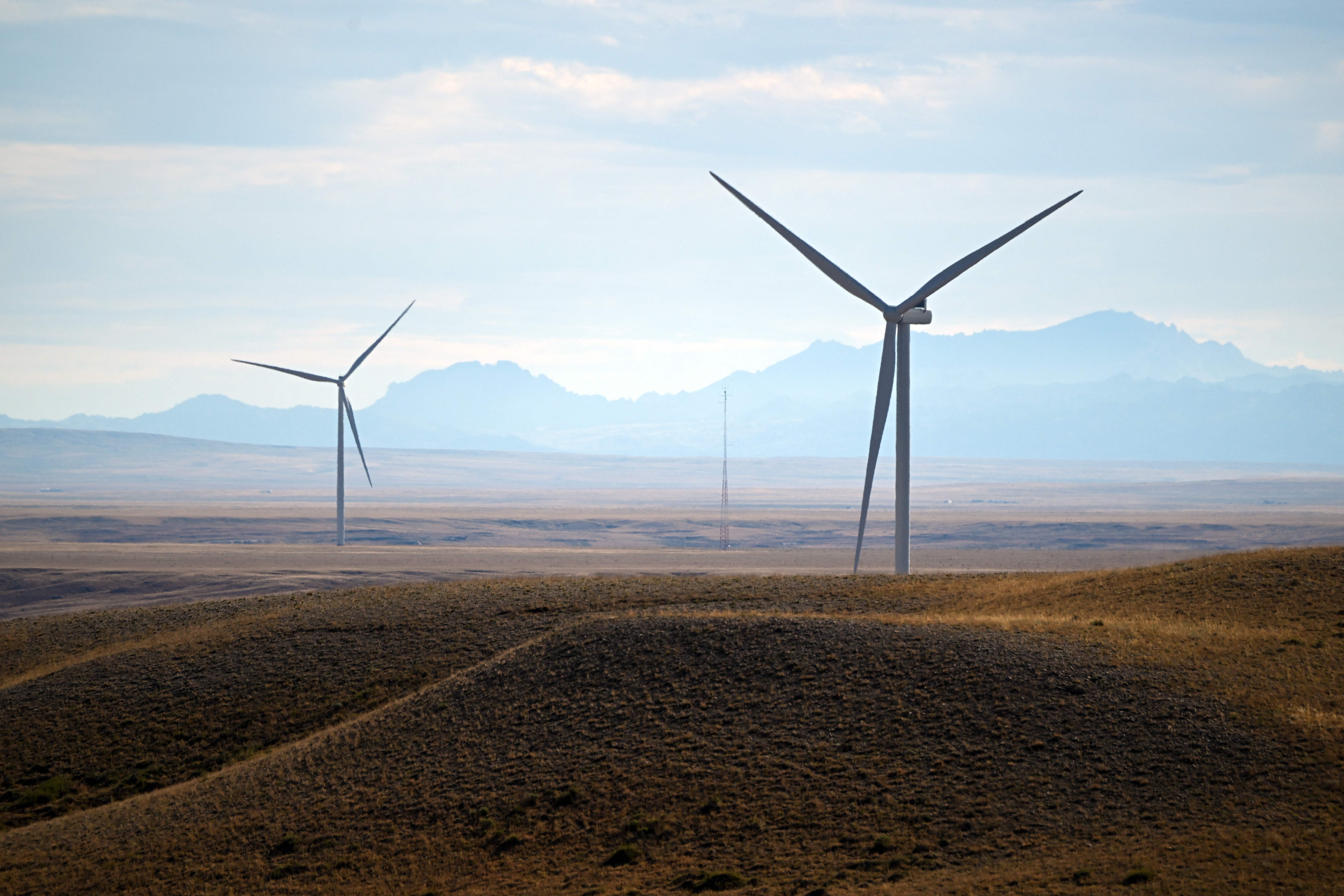 CLIMATEWIRE | America is cutting carbon again.
U.S. emissions are on track to fall by as much as 3 percent in 2023, according to a pair of recent analyses — reversing two years of flat or increasing output of planet-warming pollution.
The projected drop is particularly notable as it comes during a year when the U.S. economy is set to expand by almost 2.5 percent — a sign that emissions are decoupling from economic growth. It also represents one of the largest annual emission declines of the last decade.
Even so, the United States has considerable work to do to meet its commitments under the Paris climate accord, which calls for a 50 percent reduction in emissions by the end of the decade. Meeting that goal would require the United States to cut emissions by roughly 6 percent a year through 2030.
"We are seeing consistent emission decreases at the scale of the entire country, but not at the pace that we need," said Chris Field, who leads the Woods Institute for the Environment at Stanford University.
Two analyses show American emissions falling in 2023.
The U.S. Energy Information Administration estimates U.S. energy-related emissions will fall 3 percent, driven by lower coal consumption. Energy accounts for about 80 percent of total emissions, and total U.S. emissions were down 2.5 percent through the first three quarters of the year, according to Carbon Monitor, an academic emissions tracker.
The decrease represents a resumption of the steady emission declines the United States recorded over the 15 years leading up to the Covid-19 pandemic. Emissions have been on a roller coaster ever since, plunging during the lockdowns of 2020, rebounding partially in 2021 and plateauing last year.
Part of this year's decrease is a product of the weather. Natural gas demand for heating fell due to a mild winter. But the biggest single driver behind falling carbon dioxide emissions is plummeting coal demand.
Power plants, which account for 90 percent of coal consumption, are on track to burn 384 million tons this year, the lowest level since 1973. Coal generated 580 terawatt-hours of electricity through the end of October, down 19 percent compared with the same period in 2022, preliminary EIA data shows. Coal is expected to fall to 16 percent of electricity production this year.
Much of the gap has been filled by natural gas, which is up 8 percent over 2022 levels and is on track to account for 42 percent of power generation. Wind and solar production, by contrast, is essentially flat with combined output of 474 TWh. EIA thinks renewable generation, including hydro, will account for 22 percent of power generation in 2023.
"We're not shifting to zero carbon, we're shifting to half as much carbon. It is not a sustainable thing to shift from coal to gas," said Drew Shindell, a professor of earth science at Duke University. "We're going to run out of coal, which is a great thing, but it will plateau. I think we, along with most of the rest of the world, are simply not on course."
Steady declines in coal use have powered American emission reductions in recent years. The United States averaged emission reductions of about 1 percent between 2012 and 2021, according to the most recent EPA data. Yet the United States would need to cut emissions by about 6 percent annually to meet its commitments under the Paris Agreement, which calls for cutting emissions 50-52 percent of 2005 levels by the end of 2030.
Analysts expect most of the emission reductions this decade to come from the power sector. But it's unclear if the United States can accelerate the renewable development needed to supercharge emission reductions.
Higher interest rates and supply chain bottlenecks are making it more expensive to build new projects. Grid operators are laboring to make their way through applications from wind and solar developers to connect their projects to the bulk power system. Transmission constraints and lengthy permitting timelines have further delayed new projects from coming online.
Wind development in particular has stalled, hampered by lengthy permitting timelines and transmission constraints. New onshore installations are on pace to hit 8.3 gigawatts this year, down from more than 14 GW recorded in 2020 and 2021, respectively. But EIA projects new installations will fall to less than 5 GW in 2024 and 2025.
"How fast can you get off coal with wind and solar, with some gas as backup, is the name of the game in the power sector," said Arne Olson, an energy analyst at the consulting firm E3. Yet many developers have struggled to finish projects, he said — underscoring the difficulty of reaching the country's climate goals.
Olson called the country's climate goals a "stretch" but added, "We should do as much as we can, as fast as we can. It's not either-or. It's how much warming is there going to be? The more you can do, the more it's going to help."
The good news for U.S. climate efforts is that this year's reductions are largely independent of the Inflation Reduction Act, the sweeping law passed by Congress last year that provides $369 billion in clean energy spending. Utilities and renewable developers plan years in advance, meaning coal plant retirements and renewable facility openings in 2023 likely came before the IRA's passage.
Still, the IRA will be important to help counteract higher financing costs, and will aid in the adoption of technologies that include electric vehicles, heat pumps, hydrogen and advanced nuclear, analysts said.
"You wouldn't expect the IRA moving mountains in its full first year after passage," said Ben King, an analyst who tracks U.S. emissions at the Rhodium Group, an economic consulting firm. "So it is encouraging that emissions are moving in the right direction."
Reprinted from E&E News with permission from POLITICO, LLC. Copyright 2023. E&E News provides essential news for energy and environment professionals.